Debuting online as a wee boy with more hair than bodyweight, Justin Bieber has had a wild career and so has the Justin Bieber haircut… He is practically a pioneer of the viral online pop song, a notoriously bad monkey owner, and a more recent Hillsong church convert. But most consistently, Bieber has been a hair icon, for better or worse.
Let's revisit all Justin Bieber haircut styles: the innocent, the bad, the good, and the um… bad again.
JUSTIN BIEBER HAIRCUT (ORIGINAL)

Ah, this kind boy. Look into his eyes. His purple-hoodie-shrouded eyes. The Sweet Innocence Phase is what kicked this whole journey off. In 2007, every boy between the ages of 12 and 18 had this haircut, which comes with the compulsory need to throw your head back and whip your hair out of your face.
This was a simpler time, before Usher and the world changed our sweet summer child.
SPORT CLIP
If you were one of the boys who had the aforementioned haircut, but your mom eventually lost her marbles and made you get it cut at Sports Clips, then you likely had a variation of this haircut.
Sold on the premise that you can put product in it, this high-and-tight variation is all about the spiky crown that you can form with the excess on top.
Bonus: This haircut basically transformed into one of today's most popular haircut, where boys somehow keep their hair long, brush it outward, and yet keep it out of their face.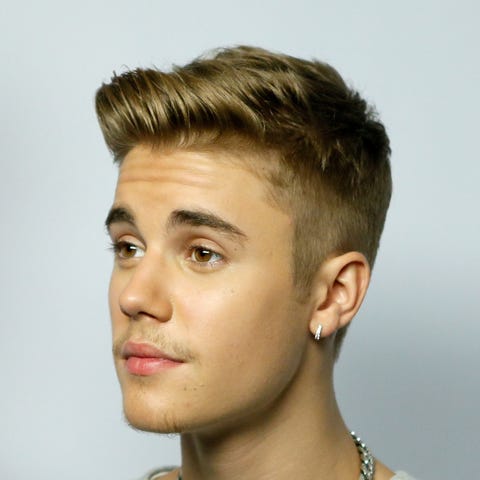 MODERN POMP
So proud!
Like an Elvis album, but in the 21st century.
As retro as it is voluminous, Bieber's modern-day pompadour era might have harkened back to a simpler time, but this was also the era where he went a bit bananas.
These things happen.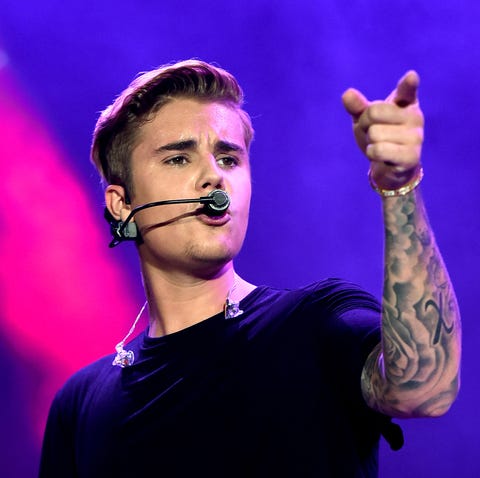 REVENGE OF THE POMP
A brave return!
Edgier than its past counterparts, the return of the pompadour here is a strong one.
Funnily enough, when you consider the timeline, Bieber spent more time rocking a pompadour-style haircut than he did the swoop he's known for from younger years.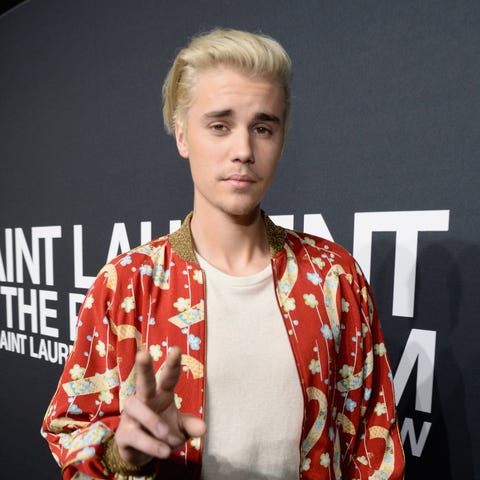 TILDA SWINTON HAIR
This is literally Tilda Swinton's haircut.
I don't know what else to tell you.
It's the worst of the Justin Bieber hair styles ?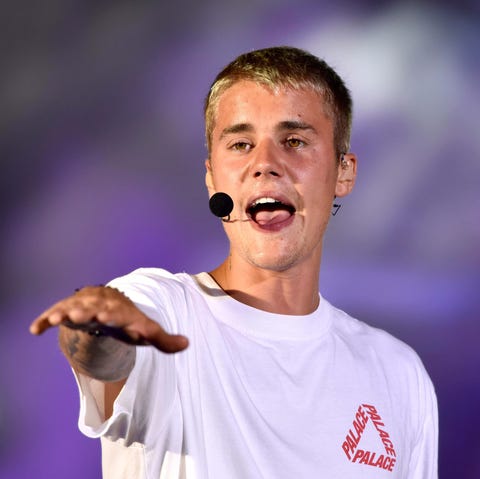 THE BUZZ
Once you revisit the above style, this makes sense.
Like a Celine Dion song, a buzz cut signifies that a new day has come. On the precipice of a religious awakening, the Bieber buzz is shedding of skin and a reintroduction into the world.
This is, unlike most buzz cuts, a step in the right direction.

HAIRBOND PRODUCTS WE RECOMMEND FOR ANY JUSTIN BIEBER HAIRCUT
NOW GET STRONG HOLD WITH SHAPER TOFFEE
YOU GET A TEXTURED POMP WITH DISTORTER CLAY
CREATE A SLICKER GRIP WITH GRIPPER POMADE